THIS IS AN EXAMPLE OF WHAT A VIDEO WILL LOOK LIKE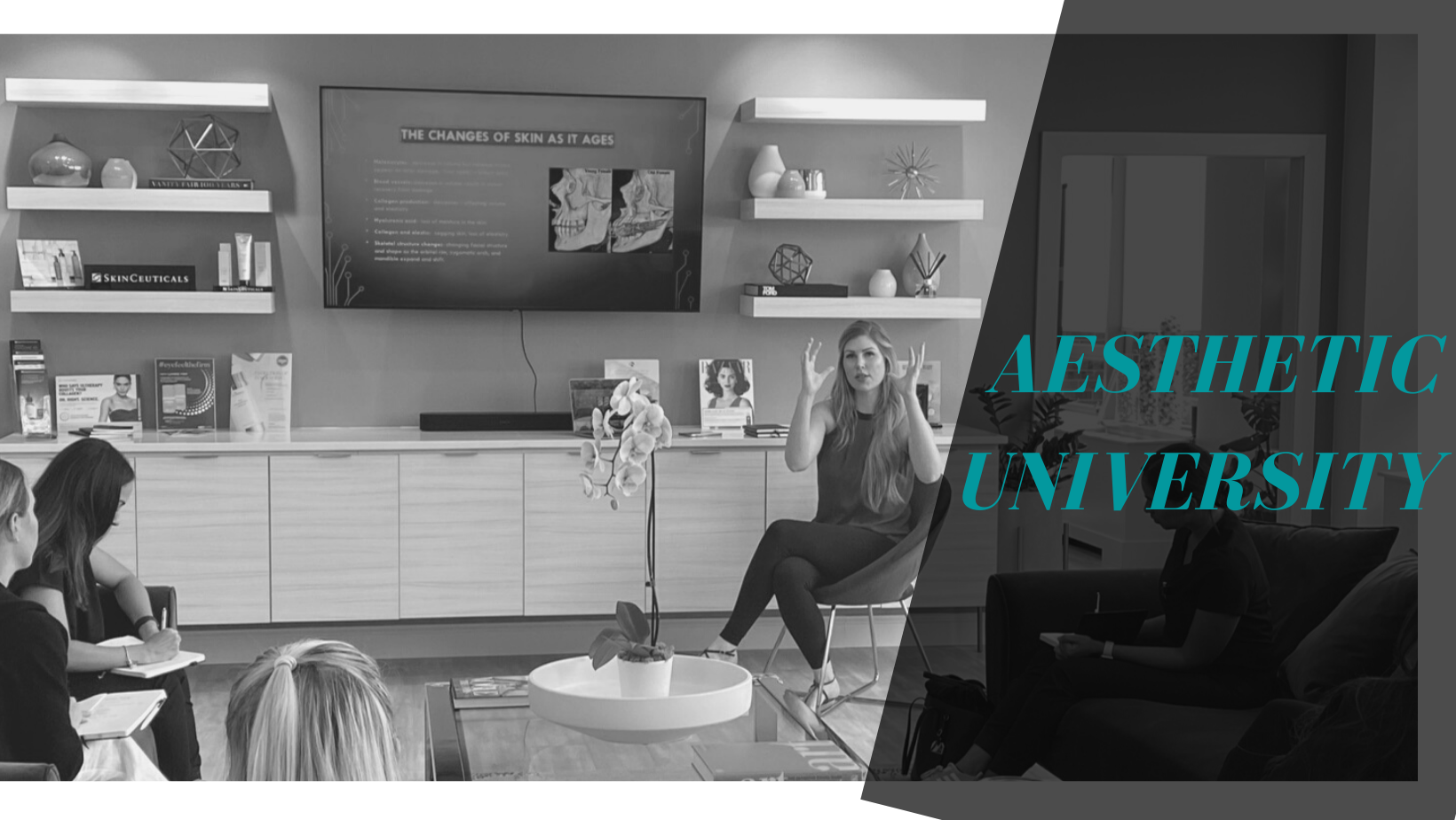 There are no upcoming events at this time.
Welcome to
Aesthetic University
Welcome to Aesthetic University! Here you will find an incredibly unique training opportunity for medical aesthetic injectable training that is sure to set you and your practice on a fulfilling path toward helping your patients achieve their most sought-after beauty goals. We are Erika Barry, NP-C, MSN (@injectorbunny) and Hania Khorshidi, NP-C, MSN (@injectorhoney), your world-renowned dream team of master injectors whose training services continue to attract the attention of leaders in the industry…and the fan base keeps growing!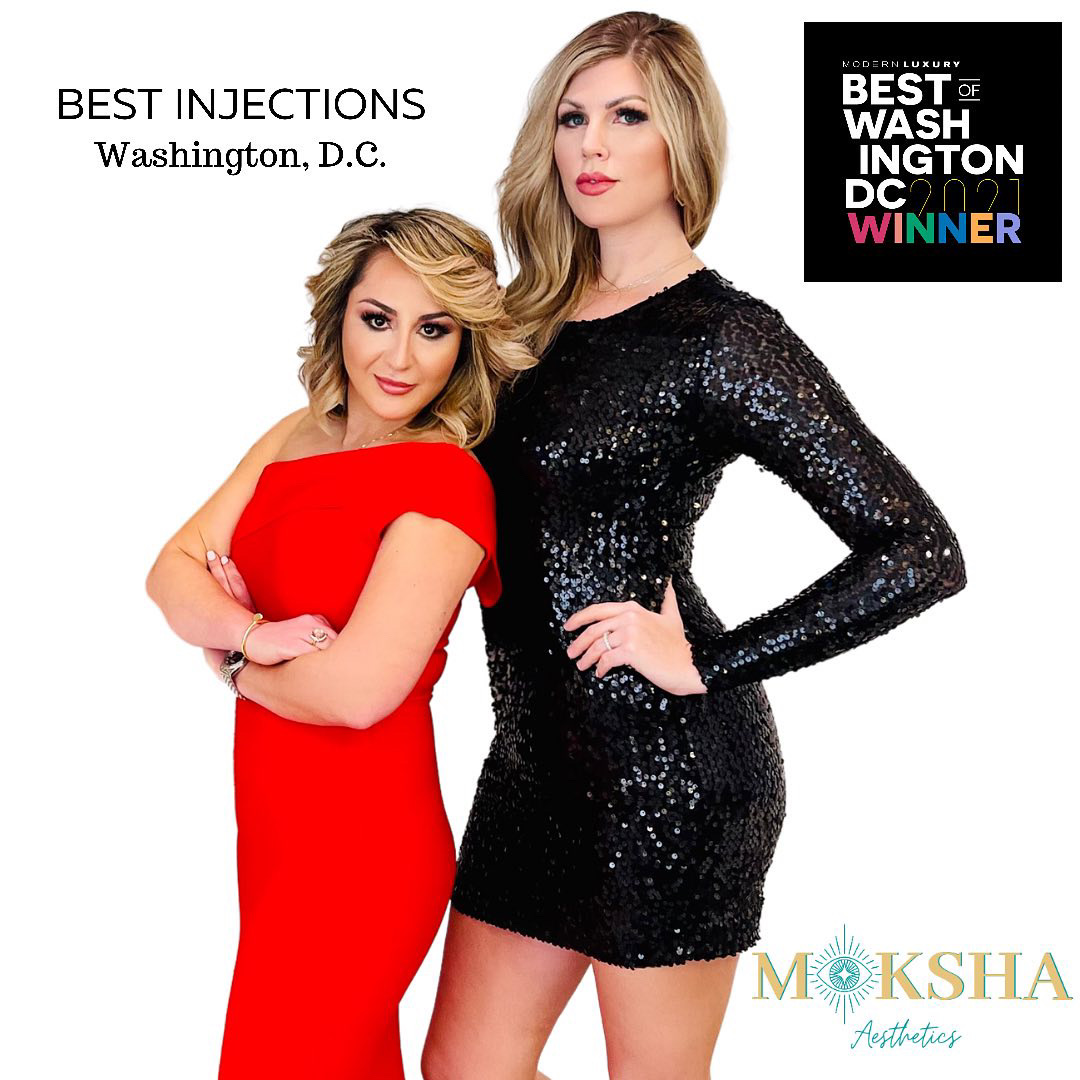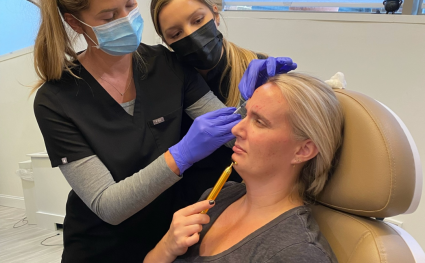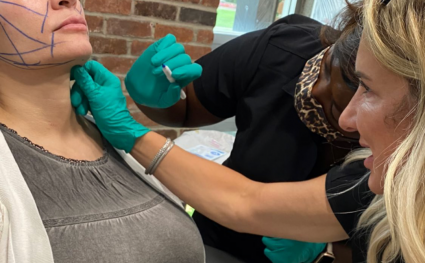 Why Choose
Aesthetic University?
Our dream is simple – to provide the most elite injection techniques and practices to highly trained physicians and NPs/PAs all over and fuel our goal of making the world a more beautiful place. There's a reason why we have been voted top trainers in the art of injections and why industry professionals travel from around the world to attend our specialized training. These courses offer a different approach that no one else provides. We make sure it's not only a valuable, informative experience but also loads of fun as well.
Our training platform will cover everything you need to know in the current world of aesthetics. Our intimate setting is well received by all attendants, and the true hands-on and anatomical components of our classes set us apart from a lot of other training opportunities out there.
Who can benefit from this training?
Nurse practitioners and doctors with concentrations in medical aesthetics will obviously benefit from these valuable courses. But there's also a vast group of specialists who could reap the benefits as well, should they choose to dip their toe into this lucrative industry. We're here to help, so whether you're a dentist, dermatologist, ophthalmologist, plastic surgeon, or other medical professional, we'd love the chance to lead you in the wonderful world of injections. It's what we do best!
How is training carried out?
You now have the option to purchase and schedule in-person training sessions, request virtual training courses, and even gain access to training videos. Whichever route you choose, we'll partner with you and make sure you are more than well-equipped to meet the demands of your clients. Renata Roddy
I had an all day private training w/ Erika and let me just say, it did NOT disappoint! Erika is extremely knowledgeable in all things tox and filler. She uses every product and will guide you every step of the way. She shares her tips and pearls with you and is very encouraging while you're injecting. In addition to her brains and beauty, she is also the sweetest and very responsive to texts if you ever needed her! Thank you Erika!! Denisse Serrano
I had the pleasure of training with Erika Barry 9 months ago and it changed my injectable skills to another level. Her strategies and 8 point lift techniques are unique and most importantly Erika has the patient of a saint and explains things so well while she's teaching. I 10/10 recommend her for trainings whether you're a beginner or an advanced injector. Check out one of my before and afters after this training. Shakira C
Can't say enough about Erika and Hania! They are so knowledgeable about all things Aesthetics! Share information to help everyone be at the top of the game. They are kind, sweet, and humble. Love learning from this power duo! Definitely must take trainings! I am 100% a better injector after learning from them! 💉❤️ Elizabeth Ackerson
Flew in from the Midwest to train with the best. Erika and Hania and staff were simply amazing. So welcoming, the space is gorgeous and their knowledge is extraordinary. Jenny Magliano
I recently took a PDO threads course and couldn't say enough good things! I didn't feel rushed and I had plenty of hands on time. Erika and Hania showed us a variety of techniques and areas to prepare us. Moksha is a beautiful facility!!!!! Can't wait for my next training!! If you're looking for an aesthetic course.... Aesthetic University is the place!! Jessica Blaney
I had a private training with Erika last year and learned a lot. I use her 8 point face lift in almost all of my patients today. I highly recommend training at Aesthetic University and will be going back myself!!
Out of Town Travel & Accommodations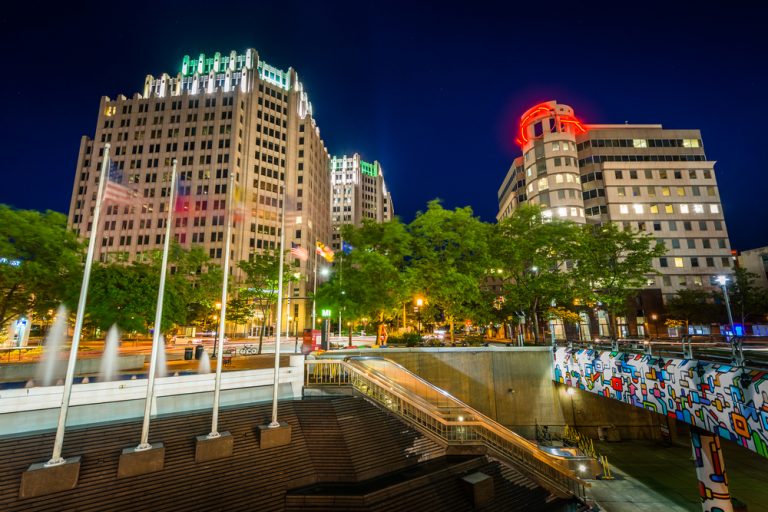 Medical aesthetic practitioners from all over the country travel to Aesthetic University for hands on comprehensive training.
Our team understands how daunting traveling can be if you're not familiar with the Washington DC metro Area.
To help you plan your stay, we can recommend accommodation for any stay.
We'd love to get to know you and lead you on your journey of helping people look and feel beautiful! Simply fill out the form below and let us know what you are looking for in your career of injectables. We will be sure to keep you informed of new training videos, in-person training, and virtual training. We are beyond excited to provide you with all the wonderful tools Aesthetic University offers! Come be part of our family!
For all relevant course info, such as course descriptions, dates, pricing, etc… please visit our Aesthetic Training Classes area.